Beacon Award Winners
The Beacon Award recognizes an agency's holistic approach to addressing climate change. Participating agencies are required to complete each of following five elements to win a Beacon Award:
Agency Greenhouse Gas Reductions
Agency Electricity Savings
Agency Natural Gas Savings
Community Greenhouse Gas Reduction
Activities in each of the Institute's ten Sustainability Best Practice Areas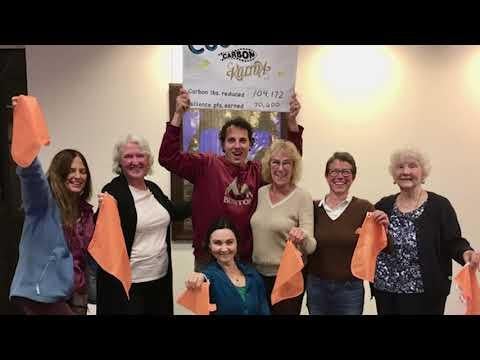 Congratulations to the 2018 Beacon Award winning cities!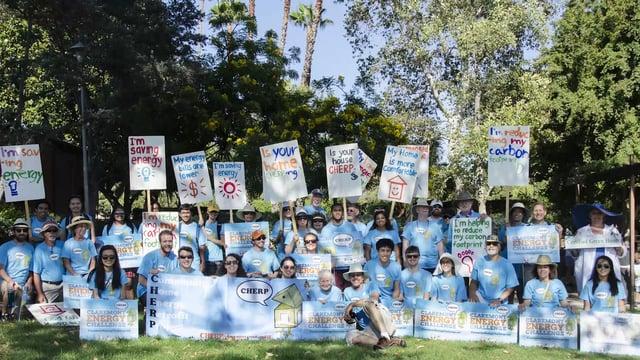 Congratulations to the 2017 Beacon Award winning cities!
Platinum Beacon Award Winner
20% Community Greenhouse Gas Reductions
53% Agency Greenhouse Gas Reductions
22% Energy Savings
35% Natural Gas Savings
Platinum Level Award in Sustainability Best Practices
Gold Beacon Award Winner
17% Community Greenhouse Gas Reductions
54% Agency Greenhouse Gas Reductions
21% Energy Savings
Platinum Level Award in Sustainability Best Practices
Gold Beacon Award Winner
11% Community Greenhouse Gas Reductions
20% Agency Greenhouse Gas Reductions
11% Energy Savings
10% Natural Gas Savings
Platinum Level Award in Sustainability Best Practices
Gold Beacon Award Winner
17% Community Greenhouse Gas Reductions
12% Agency Greenhouse Gas Reductions
28% Energy Savings
13% Natural Gas Savings
Platinum Level Award in Sustainability Best Practices
Gold Beacon Award Winner
21% Community Greenhouse Gas Reductions
43% Agency Greenhouse Gas Reductions
25% Energy Savings
10% Natural Gas Savings
Platinum Level Award in Sustainability Best Practices
Gold Beacon Award Winner
12% Community Greenhouse Gas Reductions
15% Agency Greenhouse Gas Reductions
17% Energy Savings
Platinum Level Award in Sustainability Best Practices
Gold Beacon Award Winner
29% Agency Energy Savings
22% Agency Natural Gas Savings
43% Agency Greenhouse Gas Reductions
18% Community Greenhouse Gas Reductions
Platinum Level Sustainability Best Practices
Gold Beacon Award Winner
17% Agency Energy Savings
24% Natural Gas Savings
10% Community Greenhouse Gas Reductions
19% Agency Greenhouse Gas Reductions
Platinum Sustainability Activities
Silver Beacon Award Winner
17% Community Greenhouse Gas Reductions
26% Agency Greenhouse Gas Reductions
9% Energy Savings
Silver Level Award in Sustainability Best Practices
Silver Beacon Award Winner
7% Community Greenhouse Gas Reductions
16% Agency Greenhouse Gas Reductions
7% Energy Savings
27% Natural Gas Savings
Platinum Level Award in Sustainability Best Practices
Silver Beacon Award Winner
12% Community Greenhouse Gas Reductions
15% Agency Greenhouse Gas Reductions
5% Energy Savings
Silver Level Award in Sustainability Best Practices
Silver Beacon Award Winner
21% Community Greenhouse Gas Reductions
8% Agency Greenhouse Gas Reductions
8% Energy Savings
5% Natural Gas Savings
Platinum Level Award in Sustainability Best Practices
Silver Beacon Award Winner
29% Community Greenhouse Gas Reductions
32% Agency Greenhouse Gas Reductions
29% Energy Savings
Silver Level Award in Sustainability Best Practices
Silver Beacon Award Winner
8% Community Greenhouse Gas Reductions
23% Agency Greenhouse Gas Reductions
20% Energy Savings
13% Natural Gas Savings
Platinum Level Award in Sustainability Best Practices
Silver Beacon Award Winner
11% Community Greenhouse Gas Reductions
7% Agency Greenhouse Gas Reductions
28% Energy Savings
6% Natural Gas Savings
Gold Level Award in Sustainability Best Practices
Silver Beacon Award Winner
6% Community Greenhouse Gas Reductions
24% Agency Greenhouse Gas Reductions
43% Energy Savings
15% Natural Gas Savings
Platinum Level Award in Sustainability Best Practices
Silver Beacon Award Winner
17% Community Greenhouse Gas Reductions
10% Agency Greenhouse Gas Reductions
7% Energy Savings
5% Natural Gas Savings
Silver Level Award in Sustainability Best Practices
Silver Beacon Award Winner
34% Agency Energy Savings
10% Agency Greenhouse Gas Reductions
8% Community Greenhouse Gas Reductions
Silver Level Sustainability Best Practices
Silver Beacon Award Winner
18% Agency Energy Savings
10% Agency Natural Gas Savings
21% Agency Greenhouse Gas Reductions
6% Community Greenhouse Gas Reductions
Platinum Level Sustainability Best Practices
Silver Beacon Award Winner
5% Agency Energy Savings
28% Agency Greenhouse Gas Reductions
7% Community Greenhouse Gas Reductions
Platinum Level Sustainability Best Practices
Silver Beacon Award Winner
11% Agency Energy Savings
8% Agency Natural Gas Savings
7% Agency Greenhouse Gas Reductions
7% Community Greenhouse Gas Reductions
Gold Level Sustainability Best Practices
Silver Beacon Award Winner
9% Agency Energy Savings
9% Agency Greenhouse Gas Reductions
8% Community Greenhouse Gas Reductions
Silver Level Sustainability Best Practices
Silver Beacon Award Winner
26% Agency Energy Savings
8% Agency Natural Gas Savings
9% Agency Greenhouse Gas Reductions
9% Community Greenhouse Gas Reductions
Platinum Level Sustainability Best Practices
Silver Beacon Award Winner
13% Agency Energy Savings
9% Agency Natural Gas Savings
44% Agency Greenhouse Gas Reductions
10% Community Greenhouse Gas Reductions
Platinum Level Sustainability Best Practices
Silver Beacon Award Winner
25% Agency Energy Savings
8% Natural Gas Savings
21% Community Greenhouse Gas Reductions
43% Agency Greenhouse Gas Reductions
Gold Level Sustainability Activities
Silver Beacon Award Winner
8% Agency Energy Savings
7% Natural Gas Savings
8% Community Greenhouse Gas Reductions
20% Agency Greenhouse Gas Reductions
Platinum Level Sustainability Activities
Silver Beacon Award Winner
12% Agency Energy Savings
7% Community Greenhouse Gas Reductions
11% Agency Greenhouse Gas Reductions
Gold Level Sustainability Activities
Silver Beacon Award Winner
5% Agency Energy Savings
8% Community Greenhouse Gas Reductions
15% Agency Greenhouse Gas Reductions
7% Natural Gas Savings
Platinum Level Sustainability Activities
Silver Beacon Award Winner
9% Agency Electricity Savings
35% Natural Gas Savings
20% Community Greenhouse Gas Reductions
53% Agency Greenhouse Gas Reductions
Platinum Level Sustainability Activities
Silver Beacon Award Winner
5% Agency Electricity Savings
19% Agency Greenhouse Gas Reductions
8% Community Greenhouse Gas Reductions
Gold Level Sustainability Activities
Related Links