Lynn France
Environmental Services Program Manager, Department of Public Works, City of Chula Vista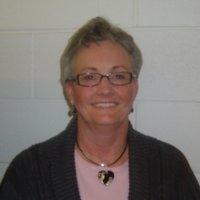 About Lynn
Lynn is the Environmental Services Program Manager for the City of Chula Vista Public Works Department, managing the waste reduction and recycling programs under AB 939.
Lynn has a Bachelor of Science in Business Administration, and has a Senior Certified Sustainability Professional Certificate via Cal State San Marcos and the Global Sustainability Institute of Technology.
She has over 28 years of experience in the recycling and solid waste industry working for recycled paper mills, managing material recovery facilities, local government liaison for national and local waste haulers and now works for local government.
In Chula Vista, as part of their AB 939 programs, Lynn developed the Chula Vista Clean Business program (2007) as a method of outreach to local businesses to increase recycling. The program has grown to be an inter-departmental program incorporating energy and water conservation, stormwater/pollution prevention and recycling/solid waste management.
Additionally, Lynn manages several South San Diego County Regional Programs:
The South Bay Regional Household Hazardous Waste Program (serving three cities and the southern end of the unincorporated county).
Regional used oil and filters recycling program (serving eight jurisdictions).
The Southern California Border Region Recycling Market Development Zone and services on the board of directors for the California Recycling Market Development Zone administrators.
She is actively involved in the San Diego County Integrated Waste Management Technical Advisory Committee to SanDAG's solid waste task force.
She is the Chair of the Board of Directors of the California Product Stewardship Council – working with local governments to promote producer responsibility for end of product life management.
ILG Contributions
Webinar speaker
ILG recycling advisory committee member