Webinar- Creating Effective Commercial Recycling Education and Outreach Activities
Creating Effective Commercial Recycling Education and Outreach Activities
Wednesday, October 6, 2010
10:00 am-11:30 am, Pacific Time
Effective education and outreach activities are key elements of any successful commercial recycling program. In the second of a three-part webinar series, this free webinar focuses on education and outreach activities designed to encourage business to participate in a county or city recycling program. The information provided will be relevant for agencies that have or are considering adopting a commercial recycling ordinance, as well as for agencies using a voluntary approach to encouraging recycling by the business community. The webinar also will provide an update on California's commercial recycling regulations being developed by CalRecycle.
Webinar speakers:
Howard Levenson, Assistant Director, CalRecycle
Brian Moura, Assistant City Manager, City of San Carlos
Kit Cole, Director of Public Affairs, Waste Management, Greater Los Angeles Market Area
Lynn France, Environmental Services Program Manager, Department of Public Works, City of Chula Vista
This webinar is offered by the Institute for Local Government, the non-profit research and education affiliate of the League of California Cities and the California State Association of Counties (www.ca-ilg.org).
Additional Commercial Recycling Resources from ILG
Visit the ILG's Commercial Recycling Resource Center at www.ca-ilg.org/commercialrecycling to view the first webinar is this series, " Adopting A Commercial Recycling Ordinance – How to Get Started", and additional support materials.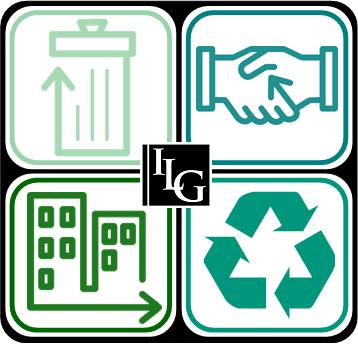 Related Links