Financing Recycling Programs: Applying Existing California Law

Description
Is your community exploring options to finance recycling programs? Propositions 26 and 218 impact how cities and counties can finance these programs. This webinar focuses on these impacts and the options available to local governments to implement recycling programs.
Panelists discuss:
An overview of Propositions 26 and 218;
How these propositions impact financing for solid waste and recycling programs;
Tips for financing these programs in your community; and
A case story of how the City of Chula Vista implemented Proposition 218's Protest Process.
Panelists
Michael Colantuono, Colantuono, Highsmith & Whatley
Lynn France, Environmental Services Program Manager Public Works Department, City of Chula Vista
Presentation and Recording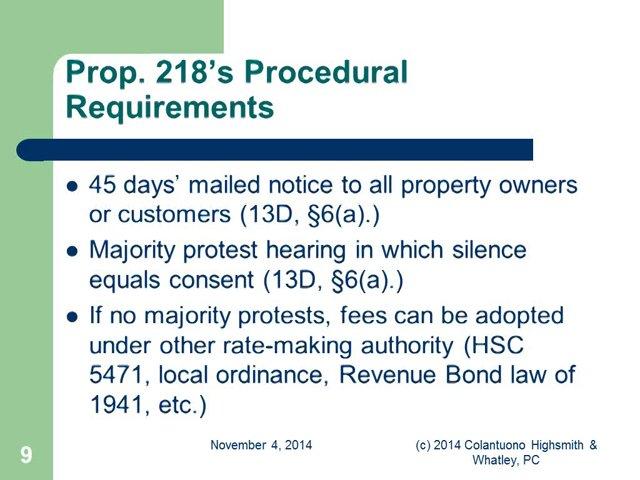 The powerpoint is available under "Documents & Resources" on the right.
Related Links