Peter Rumble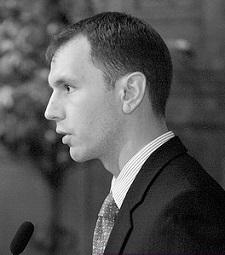 Peter Rumble serves the County of Sonoma as Deputy County Administrator overseeing the County's strategic initiatives.
In this role, Mr. Rumble provides executive leadership for the $1.5 Billion budget and 4,200 FTE County organization, supports the Board of Supervisors, and coordinates multi-agency initiatives. Previously, as Deputy County Administrator, Mr. Rumble managed community engagement efforts, directed the County's intergovernmental affairs and legislative advocacy programs and media relations. Mr. Rumble has also served as the Director of Health Policy for Sonoma County, where he oversaw program, legislative, and policy efforts aimed at eliminating social and health disparities in Sonoma County. Mr. Rumble began his service to the County in 2007 as an Analyst in the County Administrator's Office.
During his time with Sonoma County, Mr. Rumble produced the Portrait of Sonoma County in collaboration with numerous community leaders and organizations, expanded the Health Action community initiative to address education and income disparities, developed the Sonoma County Energy Independence program, authored the County's first community engagement plan, established the County's Health Policy division, developed the Department of Health Services first strategic plan, received the prestigious Community Transformation Grant award from the Obama Administration, and led numerous efforts to improve the operations and efficiency of the County organization.
In 2015, Mr. Rumble was a founding partner and CEO of California Clean Power, providing Community Choice Aggregation funding and services to California jurisdictions. During his time leading California Clean Power, Mr. Rumble dramatically increased the spread of clean energy programs in the state, and negotiated the sale of the Company in late 2016.
Mr. Rumble's career also includes consulting for the public sector, and conducting fiscal, policy and program analysis for local governments, such as the San Francisco Board of Supervisors, Illinois Governor's Office, and several cities and counties in California. Mr. Rumble began his career conducting research and analysis for the United States Congress on a wide range of issues including nutrition education, emergency services, youth education, workforce development, consumer protection, and tax policy.
Mr. Rumble has a Bachelor's degree in US History from Pacific Lutheran University, and a Master's degree in Public Administration from San Francisco State University, graduating with honors. Mr. Rumble is a Fellow and Board member with the Leadership Institute for Ecology and the Economy, a graduate of the Local Leaders Academy of Sonoma County, and of the AFL-CIO's Organizing Institute. In 2014, Mr. Rumble was named one of the 40 leaders of the North Bay under age 40, and received the Community Transformation Award from Community Action Partnership of Sonoma County. He lives in Santa Rosa with his wife and two children and is a competitive amateur cyclist.
Related Links