Noelle Mattock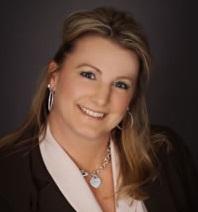 Noelle Mattock is the Director of the El Dorado Hills CSD Board
Term of Office: Nov 2008 to 2012 and Nov 2012 to 2016
Noelle is employed by CH2M HILL, an international consulting engineering firm, as a Senior Government Affairs Representative. She previously worked for the State of California at the Department of Corrections, Education, and the Health and Human Services Agency. While working for the state, Noelle went back to school to earn her Masters Degree in Public Policy and Administration.
In addition to being elected to the CSD Board of Directors in 2008, she currently serves as the Vice President on the California Special Districts Association (CSDA) Board of Directors and President of the Gold Country Regional Chapter of CSDA. Noelle's focus on these boards is the promotion and education for providing transparent and inclusive government. As an extension of her commitment, Noelle joined the Institute for Local Government Public Engagement Program Panel of Advisors in 2011.
Noelle also serves her community on the El Dorado County Early Care and Education Planning Council and represents special districts on the El Dorado County Treasury Policy Oversight Committee. In 2012 Noelle helped to create to the El Dorado Hills Community Services District Foundation, where she currently serves as President.
Related Links