Meeting Mastery
Introducing ILG's New Meeting Facilitation & Design Training

Training Information
Date: Wednesday and Thursday, October 4-5, 2023
Location: Virtual via Zoom
Time: 10am-3pm
Cost: $625 per person
Registration* closes Friday, September 29, 2023.
Questions? Please contact Hanna Stelmakhovych at hstelmakhovych@ca-ilg.org.
* Registration is limited to active government staff and employees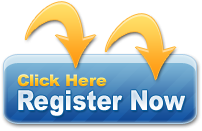 Training Overview
Are you struggling with attendance and engagement in your community workshops?
Do you want to have more authentic community conversations?
Are you interested in making your meetings more accessible, relevant and engaging for the community?
ILG is excited to announce Meeting Mastery, our new facilitation skills and meeting design workshop specifically tailored to meet the needs of local government staff responsible for coordinating community meetings.
We know that public meetings can be a challenge to coordinate. The topics are often too technical and the format can be intimidating for the general public. That's why our training will equip you with the skills and tools to plan and implement productive, interesting and engaging public meetings that center equity and allow for meaningful participation, whether in person or virtual.
The workshop will focus on growing your skillset in meeting facilitation and meeting design. We'll share techniques for more interactive meetings that are accessible and engaging for everyone. We'll also include tips for active listening and strategies to support diverse viewpoints so you can better navigate contentious meetings and interactions with stakeholders.
Positive community-building activities are critical for constructive dialogue and building trust. With our training, you'll be empowered to facilitate successful meetings that promote inclusive and constructive conversations that help foster a more connected and engaged community. Join us and register today!
What You'll Learn!
How to design and facilitate engaging and productive public meetings.
Tips to create positive participatory experiences for attendees.
Creative ways to educate the public about complex topics.
Key steps to plan an effective public workshop that also promotes authentic dialogue and meaningful community engagement.
Facilitation and listening techniques to manage diverse viewpoints and navigate contentious interactions with stakeholders.
The wide variety of interactive, digital and in-person meeting techniques to help meet accessibility and equity goals.
Promising practices and lessons learned from other local government practitioners.
Additional Benefits
Receive a copy of the Facilitation Skills & Meeting Design Digital Workbook.
Gain access to the private Meeting Mastery peer learning community and its regular cohort meetups.
Receive ongoing support and technical assistance from ILG to help tackle your public engagement challenges.

Related Links