Ashley Trim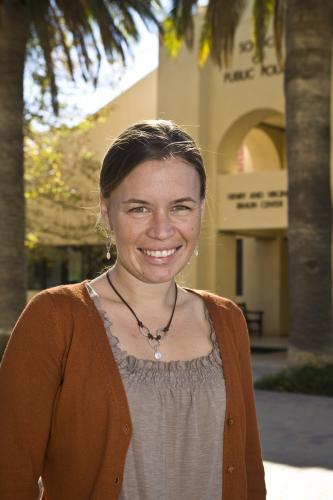 Ashley Trim is the Executive Director of the Davenport Institute for Public Engagement and Civic Leadership.
She has worked in public policy at the local, state and national level, for both governments and non-profit organizations. Her experience as communications specialist for the City of Lancaster, CA, working with various city departments on public engagement and information efforts established her interest in the public engagement process, while also providing insight and understanding into the challenges and fears facing local government officials who wish to engage their residents.
Trim has a BA in Government from Patrick Henry College and an MPP from the Pepperdine School of Public Policy. After receiving her Master's degree, she spent a year teaching in a low-performing public school, an experience which reinvigorated her interest in the potential of public engagement to address some of our most pressing public issues – particularly at the local level.
In her current role at the Davenport Institute, she writes and speaks about public engagement and transparency issues for local and online news organizations, Davenport Institute trainings, and national conferences. She serves as Senior Editor of the Davenport Institute's public engagement blogs; coordinates the institute's grant programs, training seminars, and events; and oversees various research and engagement projects.
Related Links