Beacon Program Presenting Awards at 2013 League of California Cities Annual Conference
September 2013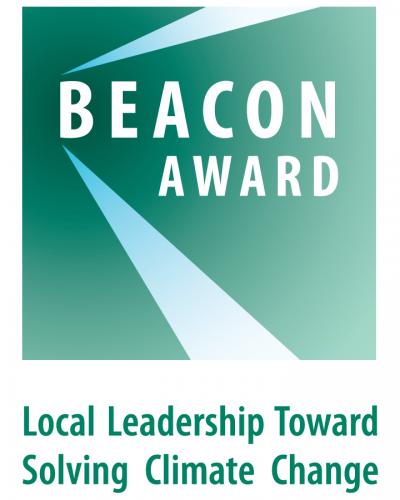 ILG is pleased to recognize the first Beacon Award winner at the 2013 League of California Cities Annual Conference in Sacramento. Thirty-three cities will also be presented with Spotlight Awards. Please join us!
Beacon Award Presentation
The-first ever Beacon Award winner will be announced during the conference general session Thursday, September 19, 2013 from 8-9:30 a.m. The winning city's Beacon Award will by presented by League of California Cities Executive Director Chris McKenzie. Stay tuned to ILG's Facebook and Twitter pages for the big reveal!
Spotlight Awards Presentation, Knowledge Sharing & Networking
The celebration continues Friday morning of the conference from 10:30-11:45 when the program hosts a session to recognize Spotlight Award winners. The session titled "Beacon Award – Advancing Sustainability through Local Leadership, Recognition and Networking" will include a Spotlight Awards presentation and group photos followed but sustainability leadership small group discussions and networking. Please refer to the conference programs for room location details.
2013 Spotlight Award Winning Cities

Apple Valley

Arcata

Beaumont

Benicia

Brea

Chula Vista

El Cerrito

Glendale

Hayward

La Mesa

Livermore

Manhattan Beach

Palm Springs

Palo Alto

Pleasanton

Rancho Cucamonga

Redlands

Riverside

Sacramento

San Carlos

San Rafael

Santa Barbara

Santa Clarita

Santa Cruz

Santa Monica

Santa Rosa

Simi Valley

South Gate

Tulare

Union City

Ventura

West Covina

West Sacramento