Vacaville Greening Fleets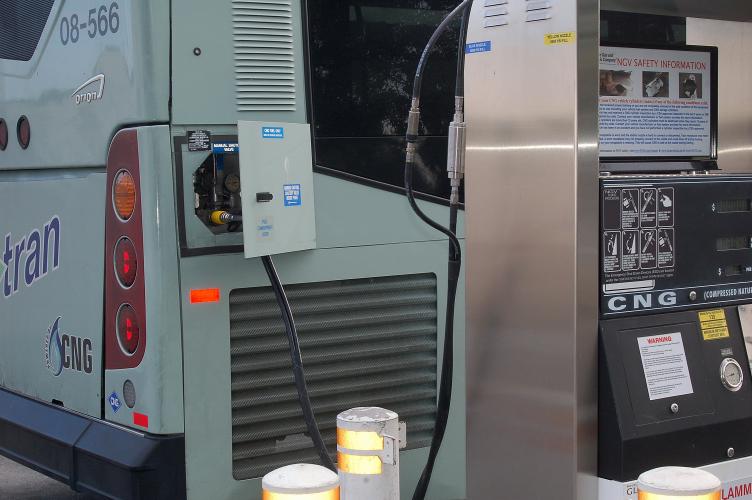 Community: Vacaville (Solano County)
Population: 96,450
Summary
The City of Vacaville's "green fleet" includes approximately 20 leased electric-powered vehicles and two compressed natural gas (CNG) vehicles. The city also purchased two CNG non-emergency vehicles for the police department and10 buses, with five more on order. While the city recognizes the benefits of using alternative fuels, it discontinued purchase of replacement vehicles due to budget constraints.
Program Highlights
Vacaville currently leases 20 electric vehicles as part of the city's fleet.
The city bought ten CNG buses in September 2009 and another five are on order for 2010.
In 2001, the city constructed an on-site CNG refueling system.
Lessons Learned
Local agencies are waiting for electric vehicle technology to advance and become standardized.
Financial incentives for CNG fuels are helpful.
Resources to Learn More
The Rest of the Story…
In 2003, the City of Vacaville leased 24 electric vehicles, providing an opportunity to reduce fuel costs and air pollution emissions. Unfortunately, because of the high cost of battery replacement and lower than anticipated sales, the manufacturer is no longer producing the vehicles. Thus, the city will eventually discontinue leasing the electric vehicles it now has.
Vacaville made a commitment to compressed natural gas (CNG) fuels with the construction of a fueling system in 2001 and the purchase of two non-emergency police vehicles, as well as transit vehicles. Funds for the new buses were from federal and state sources. Although the city is committed to CNG vehicles, budget constraints limit opportunities to purchase new alternative- fuel fleet vehicles.
Compiled June 2010
This case story was prepared with generous support from AAA Northern California, Nevada & Utah.
Related Links