TIERS Public Engagement Training Registration
November 18-19, 2021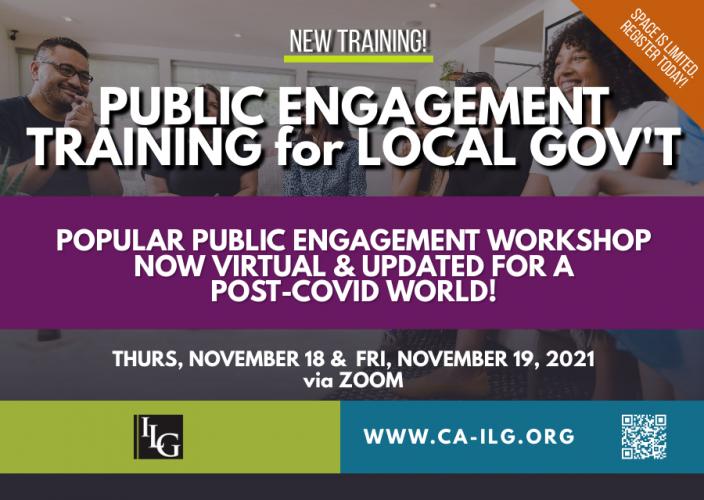 Thank you for your interest in our TIERS Training.
Training Information
Date: Thursday and Friday, November 18-19, 2022
Location: Virtual via Zoom
Time: 10am-3pm
Cost: $600 per person
Registration Deadline: Friday, November 12
Instructions
To complete the registration, you will need to provide your information and answer several additional questions. Please complete a separate registration form for each participant.
If you would like to pay via credit card, please have it available when you complete this form. If you would like to pay via check, proceed with registration and follow the instructions in the registration confirmation email.
Upon registration, you will receive a confirmation email with Zoom and Outlook invite links.
If you have any questions please email publicengagement@ca-ilg.org.
Related Links