TIERS Public Engagement Training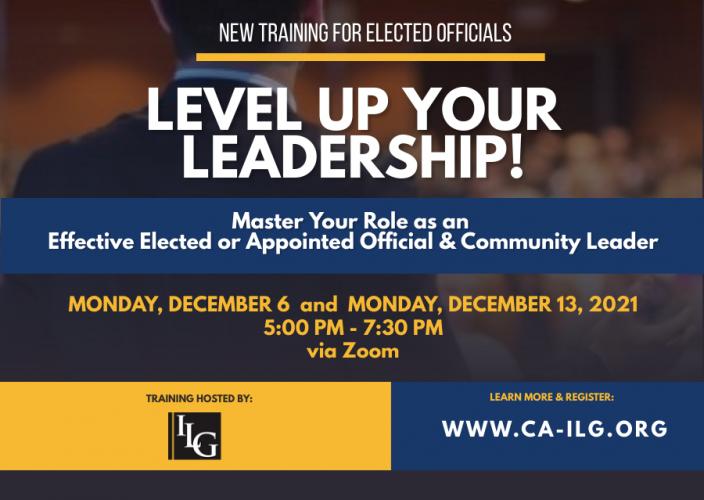 Upcoming Public Engagement Training & Registration
Thursday & Friday, September 9 – 10, 2021
10:00 am – 3:00 pm
Virtual via Zoom
Just $600, more than 15% off 2019 prices!
Space is limited!
Registration deadline: Friday, August 27 or until sold out!

For more information please email publicengagement@ca-ilg.org.
Training Overview
Are you getting the results you want from your public engagement efforts?
Would you like to connect with other local government agencies tackling similar challenges?
You are invited to join the ranks of California local government staff and elected officials trained in TIERS Public Engagement Framework. The two-day TIERS training offered by the Institute for Local Government gives you a step-by-step framework that helps California local governments master the public engagement process and build trust in their communities. TIERS trainings will help you operationalize your outreach and engagement efforts in a more sustainable and collaborative way and provide you with resources and digital tools to authentically engage your community.
This comprehensive training is open to any local government agency in California and can apply to a variety of ongoing public engagement initiatives ranging from housing and climate change to budgeting and public safety.
TIERS Public Engagement Training Benefits
Learn the TIERS public engagement framework and gain practical tools you can use to effectively engage residents
Receive a copy of the TIERS Digital Workbook.
Reframe your public engagement from a necessary burden to a beneficial, productive and positive process.
Learn tactics and tools to respond to diverse viewpoints and navigate contentious stakeholders.
Learn how to leverage various communication channels to increase awareness of your programs.
Connect with other California local governments to share public engagement experiences, challenges and successes.
Join the TIERS peer learning community through ongoing virtual meet-ups and email listserv.
Gain access to ILG "Office Hours" to receive technical assistance to tackle your public engagement challenges.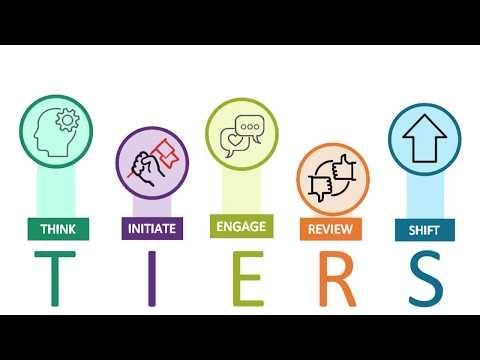 Testimonials
"The TIERS training was incredibly motivating for our team and we were able to immediately put what we learned about the TIERS process to work on our current projects. We left with best practices and a clear process we can follow"
– Former Mayor Gurrola, City of Arvin

"The TIERS structure is great. Any organization can develop a structure, but the fact that ILG has done this is a real benefit to us. When a problem comes up I can go back to TIERS tools and templates and check my steps to make sure that we are coming back around. TIERS is truly a game changer — remarkably useful and time saving. As an added bonus, the training coordinators are around to help us answer questions/give us ideas on specific issues, months after the training."
– Kris Balaji, Director of Public Works, San Joaquin County
"TIERS is the much-needed answer to many of the problems we have encountered in the public engagement process. The TIERS techniques, thought process, and structured approach to stepping back, planning, and learning how to work as a team are exceptionally useful and practical. TIERS provided our entire team with a newfound confidence in handling the public communication process."
– Otis Greer, Director of Legislative & Public Affairs, San Bernardino County Transportation Authority
"Attending TIERS was a great learning experience for the San Joaquin Regional Transit District (RTD) team. The training helped us understand why our traditional methods of public outreach were not as effective as we hoped, and it provided insight into how we could enhance those efforts in the future. Spending time together as a team was helpful, and the exercises and tools presented were enlightening. The methods we learned at TIERS have already changed our public engagement process. Using many specific techniques that we learned and working as a team, RTD increased our annual Unmet Transit Needs responses from 12 last year to over 1,350 this year!"
– Donna DeMartino, Chief Executive Officer, San Joaquin Regional Transit District
"TIERS was eye opening for even the experienced people on our team. We learned how to really frame and plan for engagement, and some great new tools for the work. Thank you ILG!"
– Lori Sassoon, Deputy City Manager, Administrative Services, City of Rancho Cucamonga
"Although the County had recently held 66 community workshops, experienced staff still found the TIERS Learning Lab to be educational and enlightening. TIERS is unlike previous public outreach training as it is a system of options and ideas within a process. We are using the information to inform our current public outreach to be more inclusive, include a variety of activities and input methods, and be better advertised."
- Karen Watkins, Planning Manager, San Bernardino County Land Use Services
"The TIERS structure provided Fallbrook Regional Health District the tools we needed to launch our community engagement activities prior to the selling of the hospital. I was able to be proactive to help us get the word out and be in control of our message. We are looking forward to using this effective structure again as the District anticipates the purchase of land for a Wellness Center, "Health Under One Roof"."
- Bobbi Palmer, MBA, MSW, Executive Director, Fallbrook Regional Health District
Related Links