ILG Hosts Sustainable Community Planning Session at Planners Conference
March 2010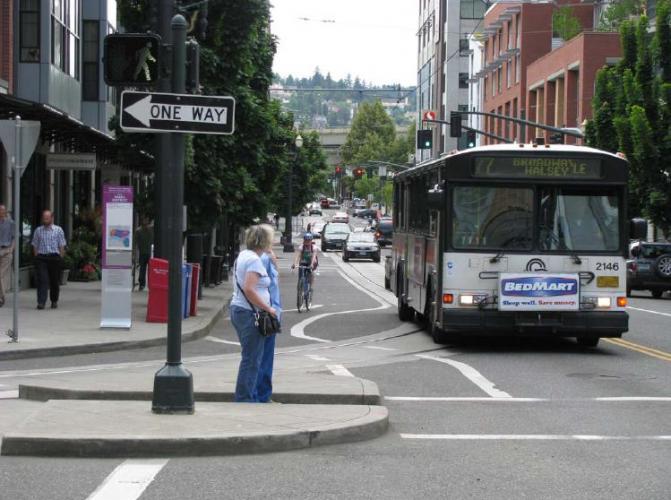 The Institute's session, Ensuring Mobility in the New Era, featured presentations on how demographic changes and interest in more healthy and sustainable communities is sparking changes in the way local communities plan for transportation.
See panelists' PowerPoint presentations at right under "Documents & Resources."
Joan Twiss of the Center for Civic Partnerships offered an overview of how the aging of the population is raising new issues regarding safety, mobility, and access.
Andy Hamilton of the San Diego Air Quality Management District presented practical ideas and concepts communities are using to create "Complete Streets" that serve the mobility needs of all their residents, including pedestrians, cyclists, transit riders, the disabled, and motorists alike.
Janet Ruggiero, former Community Services Director for the City of Citrus Heights, highlighted projects to retrofit older suburban communities to enhance mobility, safety, economic vitality, and a sense of place.