New Pieces on Media Relations Added to Newly Elected Officials' Resource Center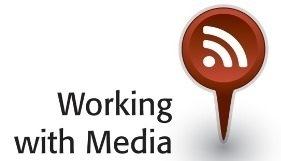 Check out "Media Relations Tips for Newly Elected Officials" and "Sound Bite Secrets" on the Institute's resource center for newly elected officials (see New to Public Service? tab in navigation bar above).
These pieces (see resource link at right) add to the information available to newly elected officials on local officials' responsibilities and powers, budgeting and finance, leadership skills, land use, working with staff and other core areas vital to a newly elected official's success.
Related Links