City of Bell – Budget Deliberative Forum Story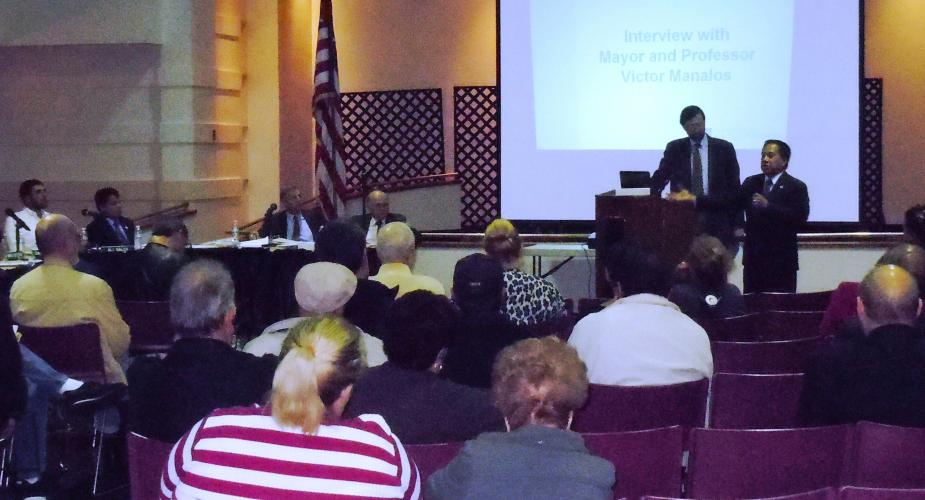 Following a welcome from Mayor Ali Saleh, and short presentations on the purpose of the forum and the overview of the City's fiscal condition, small groups were asked to consider, "what are the most important and highest priorities for the City to accomplish in the coming year?"
Each small group, in either English or Spanish, identified important issues and ideas and arrived at a consensus on their group's "top five" budget priorities.
These priorities were reported-out to all the participants and written summaries of these results were prepared and posted in English and Spanish. All participants were then given five sticker dots with which to identify their top priorities from the full list.
All Bell city council members were present at the three and half hour community forum; their role was solely to listen to the resident deliberations.
The City of Bell City Council met the following Saturday to review the results of the community forum and to set council goals for 2012/2013. The final goals that the city council adopted reflected a great deal of overlap with the ideas generated and ranked highest by residents.
The Community Forum was led by Ken Hampian and Bill Statler, former city manager and finance director, respectively, of San Luis Obispo. Arne Croce, the Bell Interim City Manager, as well as other city staff, supported the planning and preparation for the community forum and helped on-site as well. Volunteers from the Institute for Local Government, Pepperdine University's Davenport Institute, the International Hispanic Network and ICMA, as well as present and retired local officials from the area, assisted as small group facilitators.
The Institute for Local Government also developed the participant evaluation form that was completed by those attending the community forum. These evaluations were very positive.
For instance:
• Ninety-seven percent of participants either strongly agreed or agreed that facilitators provided a fair, safe and well-managed environment for participants.
• Ninety-four percent either strongly agreed or agreed that the meeting would result in better decisions about the city's budget and goals.
• One hundred percent strongly agreed or agreed that they would participate again in meetings like the Community Forum if asked.
California Forward produced a short video of the workshop. See below.
The League of California Cities has supported the Institute's activities in Bell, and the Institute has worked closely with the League's Regional Grassroots Program to provide training and information for council members.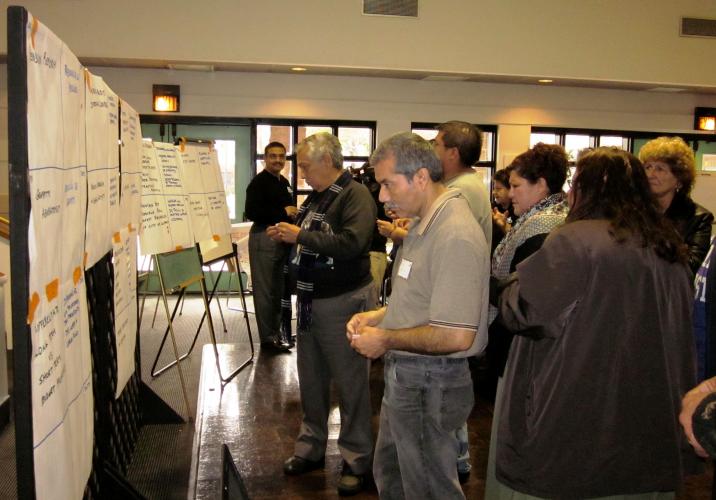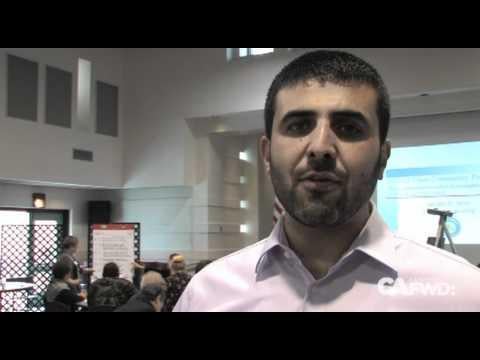 The City of Bell Moves Forward
The California Forward video captures the renewed spirit of Bell. The mayor and city council have a clear mission: to ensure that all their constituents feel like a stakeholder in the city's governing process.
Related Links