ABAG Energy Watch Program Saves Money and Energy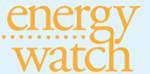 The Association of Bay Area Governments Energy Watch Partnership provides free energy efficiency services to local governments in the SF Bay Area.
This joint partnership of ABAG and PG&E achieves energy efficiency savings in public facilities and promotes energy efficiency community-wide.
Program Highlights
From 2006-2008, provided technical assistance to 61 local government agencies.
Completed over 600 energy efficiency projects and over 300 installation projects.
Total Program energy savings: 25,400,000 kWh and 580,000 therms annually
Achieved greenhouse gas reduction of 8,830 metric tons (CO2e)/yr.
Lessons Learned
A major constraint on the part of the agencies was their limited capital budgets and financial resources to fund the projects.
The long lead time for project implementation was a major challenge to completing projects within the three-year program cycle.
High level support for energy efficiency from elected officials and key decision-makers is essential for overcoming many of the barriers to implementation.
To be successful, the Program had to offer innovative, highly customized solutions and assistance, such as: equipment demonstrations, custom fixtures, specialized testing and trouble shooting.
The ability to walk local government staff through the complex and lengthy utility rebate process was critical to the completion of projects.
Resources
The Rest of the Story…
ABAG Energy Watch is available for free to local governments and special districts in Alameda, Contra Costa, Napa, San Mateo, Santa Clara, Solano, and Sonoma Counties. While some of the larger cities in Northern California have been very active in energy efficiency, most small and medium sized local governments do not have the in-house capability to tap into existing state and utility energy efficiency programs. The ABAG Energy Watch Program was designed to overcome this barrier to participation in energy efficiency programs.
Services include:
Lighting and HVAC audits.

Computer power management services.

Direct installation of lighting projects.

Retrocommissioning of agency facilities.

Assistance with bid processes, review and development of retrofit project designs.

Incentive application assistance.

Third party review of audit reports.

Development of equipment specifications.
The program utilizes Energy Assessment Reports (EARs) to analyze energy use and costs at an agency's facilities and provide benchmark information. These reports proved to be a very valuable tool in helping identify potential projects and set agency priorities.
Through 2006-2008 ABAG Energy Watch achieved significant results:
Gross kWh Savings: 25,442,684

Gross kW Savings:5,779 4,122

Gross Therm Savings: 582,739

Enrollees:70

Greenhouse Gas Reduction (CO2e, annual): 8,830 metric tons

Greenhouse Gas Reduction (CO2e, lifetime): 79,100 metric tons
Visit ABAG's website to learn more about the program and enrolling, http://www.abag.ca.gov/abagenergywatch/

Related Links