Planning a Healthier Future: Partnerships with Purpose
Webinar 2 of 3
Description:
Local collaborations involving officials, staff, community groups, and health and planning professionals play a vital role in the wellness and health of children and families. This webinar will illustrate how working collaboratively leads to policy outcomes supporting healthy eating/active living goals, how the goals were identified, developed and the implementation process. Each panelist will share their perspective on the collaborative, the role of leadership, and their perspective on achieving outcomes in partnerships.
Panelists discussed:
Their experience in working with different agencies to obtain a shared vision or goal,
The benefits of collaboration in pursuing healthy eating/active living goals, and
Best practices and lessons learned in the collaborative process.
Speakers included:
Judy Robinson, Sustainability Manager, County of Sacramento
Dr. Olivia Kasirye, Public Health Officer, County of Sacramento
Monica Hernandez, Public Information Officer, Sacramento Area Council of Governments
Moderator: Mike McKeever, Executive Director, Sacramento Area Council of Governments
Video Recordings
Part 1 – Welcome and Presentation by Judy Robinson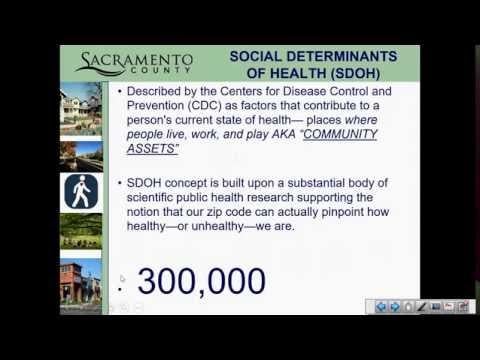 Part 2 – Conversation Among Panelists