Join Our Giving Circle!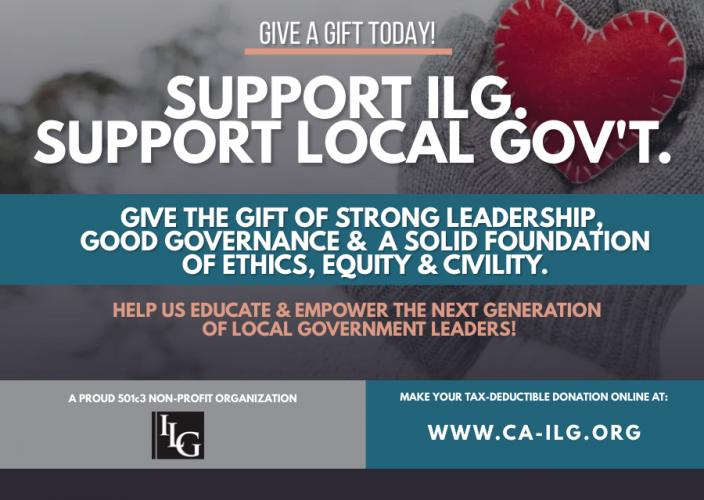 For many California local governments, professional development and training is a luxury they can't afford. With support from generous people like you, ILG can continue to provide low-cost and no-cost webinars, written resources and training sessions designed specifically for staff and elected officials at cities, counties and special districts.
Your investment in ILG is an investment in the future of the public sector. Together, we can promote good government at the local level and support the next generation of public agency leaders.
Members of our Giving Circle donate $250 or more. ILG is a 501c3 nonprofit organization and your donation will be tax-deductible.
Give Your Gift Today!
You can donate by mailing a check to:
Institute for Local Government
1400 K Street, Suite 205
Sacramento, CA 915814
Or you can donate via PayPal below.
If you would like to donate a different amount or more than $1,000, please click here.
If you would like to donate your excess campaign funds, please email Emanuel@ca-ilg.org for more information.
Related Links