Digital Badging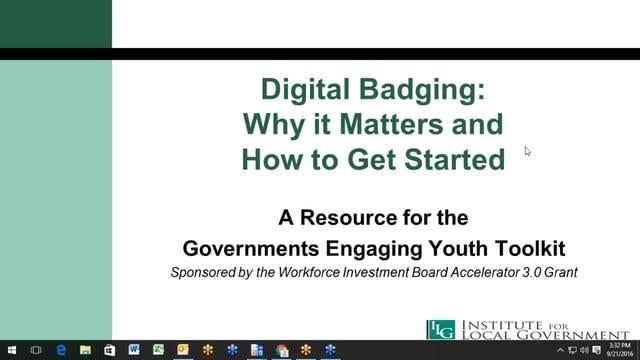 Digital badging is a tool that students, teachers and employers may use to convey competencies mastered and skills obtained in classroom or work-based learning experiences.
This recorded webinar provides viewers with:
Background on what is digital badging,
How it can be useful to employers and students alike,
Process for defining competencies applicable to a badge and the experience, and a
A student experience with a digital badge.
Thanks to the Linked Learning Alliance and Future Ready for recording this webinar in September 2016.