Transit-Oriented Development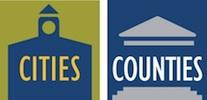 Transit-oriented development fosters livable and active communities by encouraging walking and bicycling to transit stations surrounded by schools, housing, employment and/or shopping. Transit-oriented development neighborhoods are typically located within a radius of one-quarter to one-half mile from a transit stop/station, as this is considered to be acceptable walking distance between destinations. Some of the benefits of transit-oriented development are :
Reduced automobile trips and greenhouse gas emissions
Increased transit ridership and transit agency revenues
Potential increase to land and property values near transit
Improved access to jobs for household of all incomes
Reduced infrastructure costs for cities and counties, compared to what is required to support sprawling growth
Reduced transportation costs for residents
Improved public health due to increased walking and bicycling
Creation of a sense of community and place
Ideas/Roles:
Transit-oriented development is most successful for families when communities also offer a sense of place through parks, libraries and community centers. Access to food, school and attractions like zoos or large parks also appeal to families.
Example:
In San Jose, a transit agency partnered with a child care provider to create a childcare center at a transit hub. Families get incentives for using both transit and childcare. Childcare users receive rail discounts and transit users get priority enrollment and tuition discounts. Read more about this case study in The Center for Transit-Oriented Developments guidebook for Families and Transit-Oriented Development, available under Documents and Resources on the right-hand side of this page.