Development Impact Fees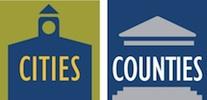 Development impact fees are fees imposed on a developer by a local government subject to a nexus requirement. Meaning, the purpose of the fee must be related to and proportional to the impacts of the proposed development.
Developers are required to pay a fee to the local government to cover increased costs associated with development and mitigate negative impacts (such as increased traffic) and cover the costs of development. The fees may provide for transportation, recreation, school and various other infrastructure costs.
Ideas/Roles:
Local governments may think about using development impact fees as a way to fund active transportation projects or consider imposing higher development impact fees for increased traffic in school zones.
Related Links