Understanding SB 375: Public Participation Requirements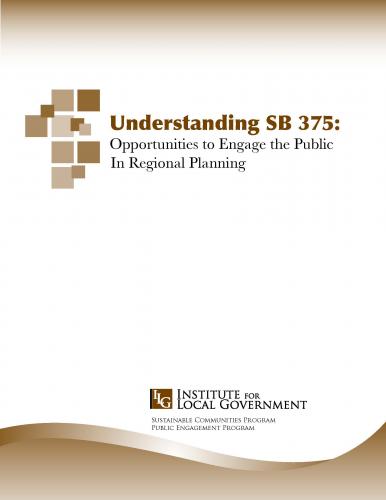 This guide describes the public participation requirements regional and local agencies in developing their transportation and housing plans under SB 375.
Support for this publication provided by the League of California Cities and the California State Association of Counties. Additional support provided by the California Department of Transportation.
See pamphlet at right for free download.