A Guide to Creating a City Youth Council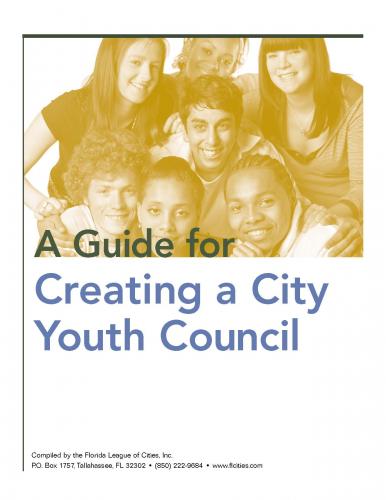 A publication from the Florida League of Cities, the Guide serves as a "road map" for cities wanting to start a youth council. Youth councils are composed of students from different high schools within the city and serve as an advisory board to the city commission/council.
Please see a link to this publication at right.
Related Links