Reframing the Local Planning Process: Tips and Tools to Help Local Planning Departments Weather the COVID Crisis
Recording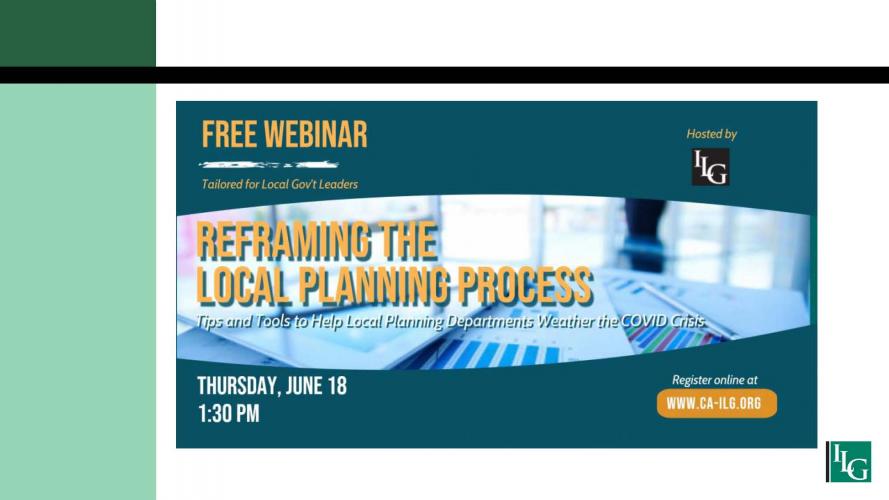 Materials
Presentation Deck for Reframing the Local Planning Process
Webinar Description:
The COVID crisis has changed the way that local governments do business. From permit processing to General Plan and Climate Action Plan updates, local governments are finding innovative ways to deliver these essential services and engage their community. Join ILG and our partners from PlaceWorks, the City of West Sacramento and San Luis Obispo County to hear about some of the pivots that local governments have made in their planning processes to continue to meet the needs of residents, businesses and developers, and what policies and practices they can put into place to be better prepared for future crisis events.
Panelists:
Lynnete Guzman, Project Planner, PlaceWorks
Brandon James, Building Inspector, City of West Sacramento
Trevor Keith, Director of Planning and Building, San Luis Obispo County
Mark Teague, Associate Principal, PlaceWorks
David Tilley, Principal Planner, City of West Sacramento
We are grateful to our affiliate organizations — the League of California Cities, the California Special Districts Association and the California State Association of Counties — for their support of and participation in ILG's many training and education activities.