Randi Johl
Board Member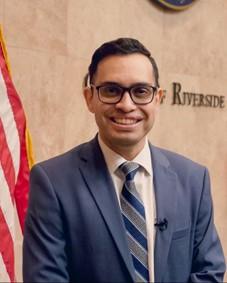 Temecula Legislative Director and City Clerk
League of California Cities Board of Director's Liaison
Randi Johl brings over 20 years of experience and leadership in municipal government. She has served cities and special districts throughout the State of California in various capacities, including as a law clerk in a municipal law firm, a legal analyst, a legislative affairs director and a city clerk. Randi specializes in legislative platforms, elections and community engagement. Randi has led a variety of community-oriented projects including a $20 million annual sales tax measure, a pandemic related economic recovery and reopening plan and a citywide race, equity, diversity and inclusion initiative.
Randi serves as the Legislative Director for the California City Clerks Association (CCAC) and Board Member for the League of California Cities (Cal Cities) and Institute for Local Government (ILG). She's worked with various legislators and stakeholders on key pieces of legislation affecting open government and elections. Randi is a past president of CCAC and past Chair of IIMC's Legislative Committee. She has served on various committees and task forces with the CCAC, Cal Cities, ILG and IIMC. Randi is a regular presenter at conferences and seminars.
Randi received her juris doctor, cum laude, from Trinity Law and Graduate School and is the recipient of numerous awards and recognitions including "Law Student of the Year" and "City Clerk of the Year." Randi currently serves as the Legislative Director/City Clerk for the City of Temecula and Executive Director of the City's Race, Equity, Diversity and Inclusion Commission.
Related Links