Why It's Important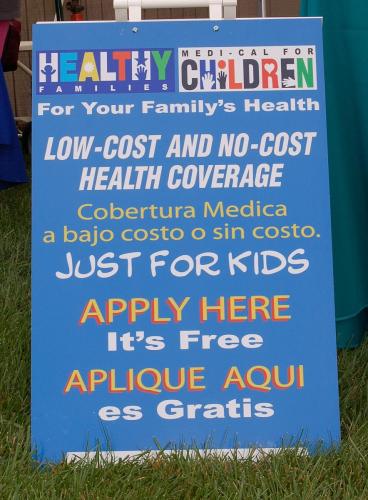 Our city served as a link between the needs of families and available services to let our residents know about affordable health insurance options for their children. By helping to connect eligible families with these services, our entire community benefits. Healthy children are important in every community."
— Mayor Cheryl Cox, Chula Vista
No- and low-cost health insurance is available for children of eligible working families, but many families are not aware of affordable health insurance options or how to access them.
Since 1997, the federally sponsored State Children's Health Insurance Program (SCHIP) has provided health coverage to children with working parents who cannot afford or are not offered health insurance for their dependents. More than 7 million children can see a doctor when they are sick and get the health care they need to stay well. Despite SCHIP's success, 8.7 million children nationwide are still without health insurance.
Cities and counties are exploring innovative ways to help families access affordable health insurance for their children.
With health insurance, children are more likely to get the health care they need to stay well, perform better in school and not spread illness to their classmates, teachers or others. Investing in children's health insurance also saves taxpayers money because preventative health care (like vaccinations and check ups) helps avoid costly emergency or hospital care.
From a city manager's perspective, being involved in these types of activities gave our city the opportunity to provide an additional service to residents and connect with our community. I encourage my fellow city managers to undertake activities in their cities that help eligible families find no- and low-cost health insurance for their children."
—Ken Pulskamp, City Manager, Santa Clarita
Related Links