Watsonville Strives to Increase Safe Routes to School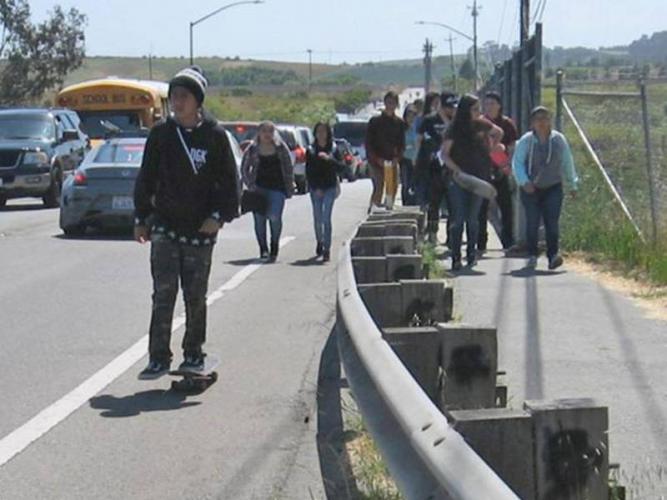 The City of Watsonville will be using $321,000 recently awarded in SB1 funding to help students get to school safely. The city is collaborating with the award winning non-profit, Ecology Action and the County of Santa Cruz Health Services Agency to prepare a plan that aims to improve access for students walking and biking to 15 Watsonville schools.
The City of Watsonville has a large migrant community that walks and bikes to school out of necessity. Watsonville Mayor, Lowell Hurst, says infrastructure is necessary to guarantee that some of the city's most disadvantaged students arrive to school safely.
"Thanks to the approval of SB1 the residents of Watsonville will enjoy many road, street, intersection, pavement, bike and pedestrian safety improvements that would not be possible without this additional source of funding."
Watsonville and its partners will work with Pajaro Valley Unified School District staff, parents and community members to identify specific needs at each campus. This project will contain a robust community engagement effort, which will include community meetings, bike and walk audits, public transit assessments and outreach efforts in both English and Spanish. The proposed improvements will help mitigate a high bicycle and pedestrian crash rate for children within the city.
Related Links