Supporting the 2010 Census: A Toolkit for Local Officials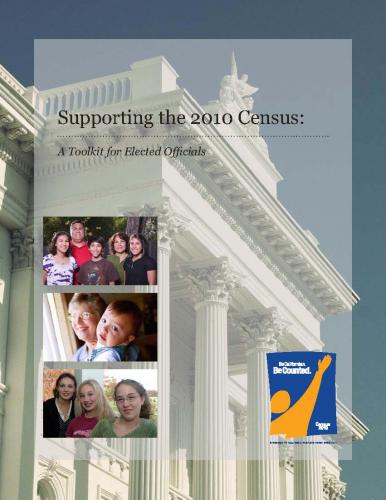 Please see "Documents & Resources" at right to download the toolkit.
The California Complete Count Committee's Toolkit for Elected Officials is designed to help local officials get the word out about 2010 Census . It includes 2010 Census timeline, talking points for speeches or media interviews, responses to FAQs from constituents and other resources like logos, banners and sample public service announcements.