Special Thanks and Acknowledgements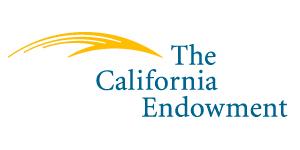 The Institute is grateful to The California Endowment for its support of the Healthy Neighborhoods Project.
Special thanks to the following individuals whose time and effort contributed to the original publication of Understanding the Basics of Land Use Planning: Guide to Healthy Neighborhoods:
Manal Aboelata, Program Director, Prevention Institute
Barbara Alberson, Chief, California Department of Public Health, State and Local Injury Control
Susan Atkins, Redevelopment Agency Director, City of Corcoran
Artashes "Art" Bashmakian, Planning Manager, City of Westminster
Nico Calaveta, Professor of City Planning, San Diego State University
Jeremy Cantor, Program Manager, Prevention Institute
David Chantarangsu, Assistant Director of Planning, City of Glendora
Allison Cook, Principal Planner, City of Agora Hills
Charlotte Dickson, Director of Local Policy, California Center for Public Health Advocacy
Teri Duarte, Air Quality, Community Design, & Public Health Specialist, Sacramento Metropolitan Air Quality Management District and Sacramento County Department of Health and Human Services
Jacquolyn Duerr, Acting Chief, California Department of Public Health, Safe and Active Communities Branch
Michael Fossati, Assistant Planner, City of Saratoga
Susan Hilinski, Senior Planner, Community Development Department, City of Soledad
Ralph Kachadourian, Senior Planner, Development Services Department, City of Sanger
Sandra Kiriu, Principal Planner, City of Galt
Jamie Lopes, Planner III, County of San Louis Obispo
Jeremy Madsen, Executive Director, Greenbelt Alliance
Amy Rakley, Planner, City of Fremont
Linda Rudolph, Deputy Director, Center for Chronic Disease Prevention and Health Promotion, California Department of Public Health
Michael Stepner, Professor, New School of Architecture
Joan Twiss, Executive Director, Center for Civic Partnerships
Prepared by Steve Sanders and Lianne Dillon, Institute staff. All decisions regarding the final content of this guide were made by the Institute for Local Government.
UNDERSTANDING THE BASICS OF LAND USE AND PLANNING: Guide to Planning Healthy Neighborhoods
© Institute for Local Government 2010. All rights reserved.
Related Links