SACOG Workshop for Safe Routes to School
Community leaders of six-county region connect on active transportation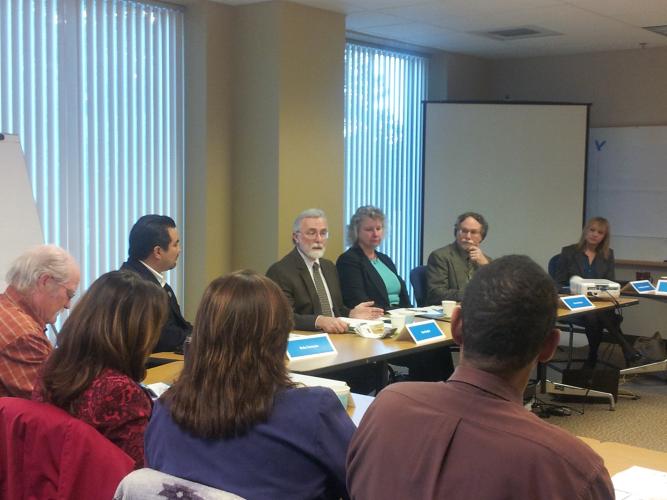 On Thursday, December 13, 2012, more than 40 leaders came together to connect on how cities, counties, schools and SACOG can collaborate to build on the regional safe routes to school policy and Metropolitan Transportation Plan to realize common goals for active transportation.Participants included city, county and school board elected officials, school district staff, city planning / public works staff, county public works staff, safe routes to schools coordinators, non-profit and advocacy organizations, California Department of Public Health, CalTrans, parents, volunteers and many more. Organizations represented the geographic areas of all six SACOG counties:
El Dorado
Placer
Sacramento
Sutter
Yolo
Yuba
Participants heard from local leaders on collaboration and partnerships as a tool for greater impact on active transportation efforts. Thank you to our speakers who shared their agency's experience as well as their time:
Supervisor Don Saylor, Yolo County
Mayor Ricky Samayoa, City of Marysville
Trustee Teri Burns, Natomas Unified School District
Materials from the workshop and links to technical resources are provided at right. The Institute and SACOG welcome comments and feedback on the session.