Pete Peterson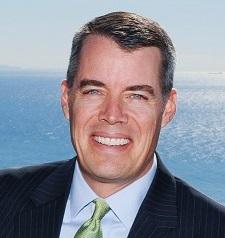 Pete Peterson is the Dean of the Pepperdine School of Public Policy and a Senior Fellow at the Davenport Institute for Public Engagement and Civic Leadership.
He was the first executive director of the bi-partisan organization, Common Sense California, which in 2010 joined with the Davenport Institute at the School of Public Policy.
Peterson has consulted on "participatory planning" and "participatory budgeting" projects across California, and has directly facilitated public meetings. Peterson has co-created and currently co-facilitates the Davenport Institutes training seminars which have been attended by over 500 city, county, school district and nonprofit officials. He has written extensively on public engagement and technology for an array of print and online journals and from 2008 to 2011 co-authored the California Civic Health Index. Peterson earned his BA in history from George Washington University and an MPP from Pepperdine University's School of Public Policy. He was also a public affairs fellow at the Hoover Institution in 2006. He serves on the advisory committees to the Institute for Local Government's Public Engagement Program, the California Civic Innovation Project, and the University Network for Collaborative Governance.
Related Links