Pamphlet: Doing the Right Thing
Putting Ethics Principles into Practice in Public Service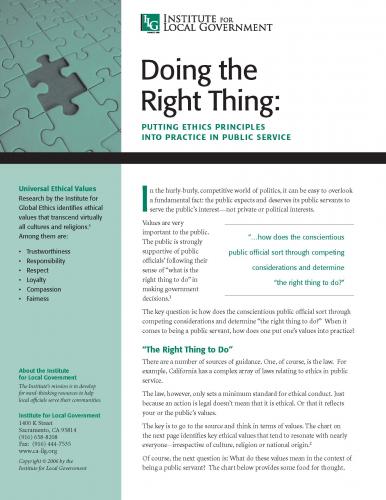 This pamphlet offers public officials an analytic framework for working through ethical dilemmas, including a focus on core ethical values.
In electronic form on an honor system for individual use by local officials, the media and the public.
Unfortunately, this pamphlet is out of print and is in electronic format only.