Money and Public Service: A Possible Blind Spot?
December 2012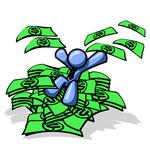 This article examines the intriguing question of why some public servants may fall into the trap of putting self-interests ahead of the public's interests.
The article draws heavily from the behavioral research presented in Blind Spots: Why We Fail to Do What's Right and What to Do About It.
See document at right for the whitepaper version of the piece. The article also appeared in the December 2012 edition of Western City magazine.