Los Gatos Uses Infill Site to Provide Affordable Housing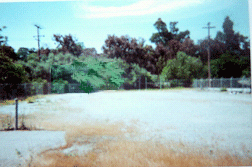 The Community Before
Before redevelopment, this site was a public eyesore – a vacant, undeveloped lot overgrown with weeds.
The positioning of the site made it undesirable to private developers. The site was bounded by a PG&E substation on the north, the Los Gatos Creek Trail on the west, the Los Gatos Corporate Yard and Office Facility on the south and southeast and Miles Avenue on the northeast.
The Community Now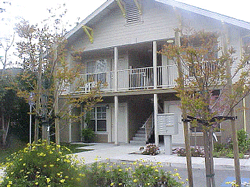 Today, through the efforts of the town's redevelopment agency, 31 Miles Avenue is an attractive addition to the Town of Los Gatos. This infill project transformed a blighted area into an asset.
The 31 Miles Avenue project:
Created 12 affordable studio apartments
Provided new 5,766 square feet of landscaping includes a lawn/picnic area and a half-court basketball court
After development, the assessed property value increased from $230,000 to $1,645,000
Related Links