Local Government Champions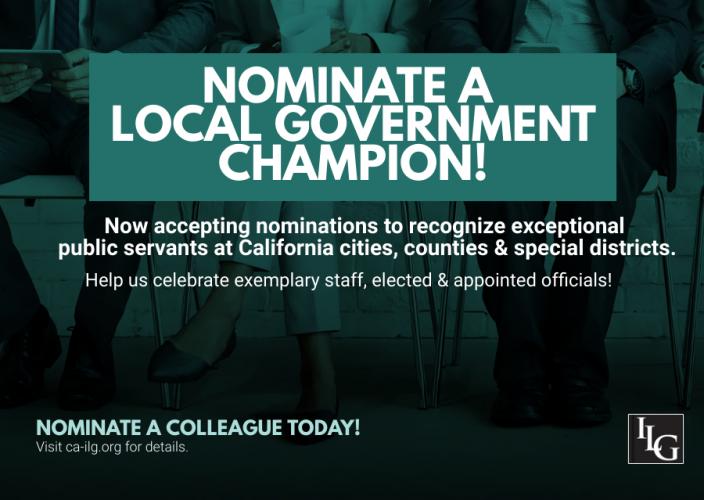 Team ILG Wants to Recognize Hard Working Public Servants!
The ILG team is collecting nominations for outstanding leaders in public service. Nominations can include anyone working in one of California's cities, counties or special districts – from staff to elected or appointed officials. Self nominations are also accepted and encouraged!
Help us celebrate public servants performing good work in the areas of:
Leadership & Governance
Public Engagement
Sustainable & Resilient Communities
Workforce & Civics Education.
Throughout the year, we will be highlighting these Champions of Local Government in California.
Nominate a colleague, a friend or yourself for a job well done!
Those submitting nominations will be entered to win a free registration to an upcoming ILG training (valued at up to $1,000).
Check out our latest features below!
Local Government Champions
Public Engagement Pillar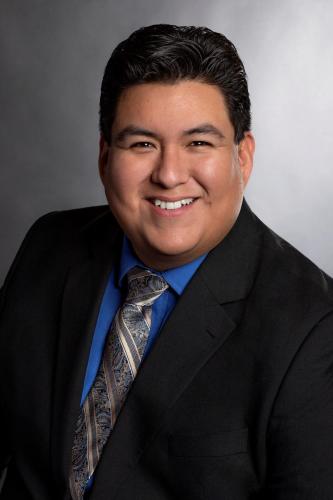 Jorge Rodriguez, Director, Deputy Emergency Services Coordinator, County of Sonoma Department of Emergency Management
"Jorge coordinated and executed an evacuation exercise for the rural community of Cazadero in June 2022. This exercise was coordinated with multiple public safety agencies, community groups and organizations, which resulted in a surprising number of residents participating for that area. Through his leadership, the evacuation process was conducted in a safe manner and residents found the event worthwhile." Read more.
Monthly Recognition
Related Links