Local Government Champions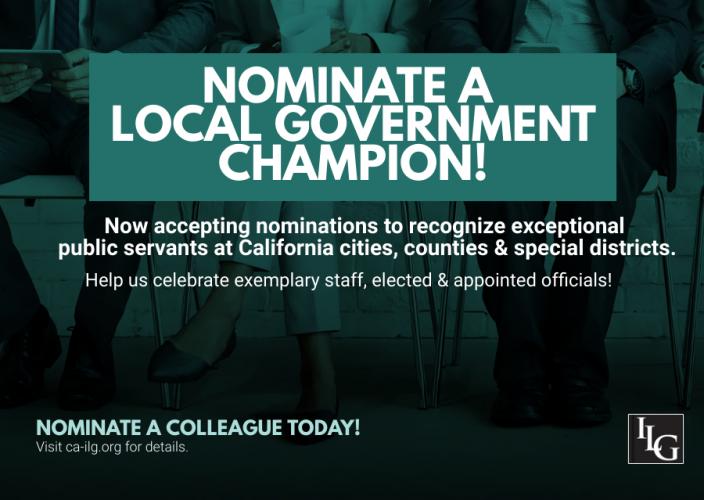 Team ILG Wants to Recognize Hard Working Public Servants!
The ILG team is collecting nominations for outstanding leaders in public service. Nominations can include anyone working in one of California's cities, counties or special districts – from staff to elected or appointed officials. Self nominations are also accepted and encouraged!
Help us celebrate public servants performing good work in the areas of:
Leadership & Governance
Public Engagement
Sustainable & Resilient Communities
Workforce & Civics Education.
Throughout the year, we will be highlighting these Champions of Local Government in California.
Nominate a colleague, a friend or yourself for a job well done!
Those submitting nominations will be entered to win a free registration to an upcoming ILG training (valued at up to $1,000).
Check out our latest features below!
Local Government Champions
Public Engagement Pillar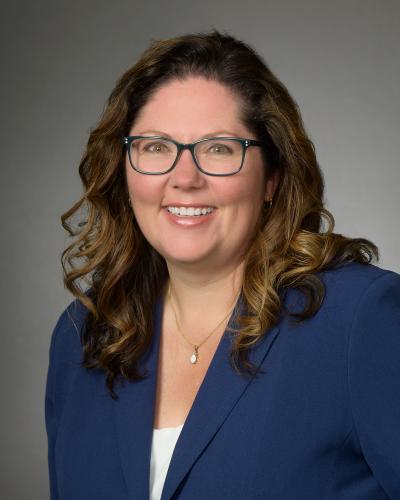 Mary Jo Flynn-Nevins, MS, CEM, Chief of Emergency Services, Sacramento County OES
"Mary started her Emergency Management career in 2007 where she served as the Emergency Management Assistant Director for the Anaheim Fire & Rescue Department until 2015. Mary Jo has a MS from CSU Long Beach in Recreation Administration, a BA from CSU Fullerton in English Literature and is a trainer with the California Specialized Training Institute (CSTI) and the National Disaster Preparedness Training Center (NDPTC). She offers advanced level training in areas of public alert and warning, social media and emergency organization and management. She currently holds a Certified Emergency Manager (CEM) credential through the International Association of Emergency Managers (IAEM) and is the Past Chair of the Emerging Technology Caucus and DHS, Science and Technology Directorate (S&T), Social Media Working Group for Emergency Services and Disaster Management (SMWG)." Read more.
Monthly Recognition
Related Links