Lafayette Creates a Transit-Oriented Development That Includes Affordable Housing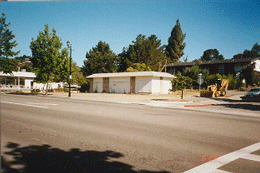 The Community Before
Ten years ago this underused, five-acre site along the city's main thoroughfare housed marginal businesses, boarded-up buildings and Lafayette's corporation yard.
There was also possible contamination from an old gas station. Yet the site was minutes from a freeway off-ramp and within walking distance of a BART station. The city knew there was a brighter future for this site.
The Community Now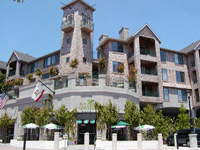 The city council created a discussion group to help identify guidelines aimed at creating a proposal that would garner community and developer support. The final project includes a transit station with retail space; 75 apartments with 15 of those units reserved for low-income families and individuals; and a footpath to BART. The Redevelopment Agency and developer are working to add 60 condominiums to the project, a plan that would include more low-income units. This was Lafayette's first affordable housing project.
Redevelopment helped this community by:
Creating 22,000 square feet of retail space fronting the city's main thoroughfare
Building 75 apartments, including units for very low-income households
Creating a public plaza
Providing needed access to BART
Making street, sidewalk and landscape improvements
Enhancing the creek corridor and walkway, now a major open space area in Lafayette
Related Links