ILG Hosts Sessions at 2013 Green California Summit
April 2013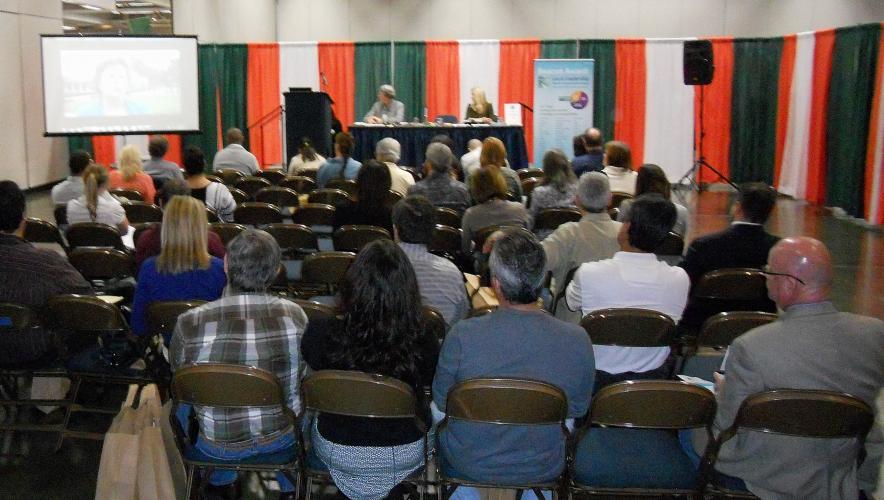 The Institute hosted two sessions during the April 2013 Green California Summit & Exposition in Sacramento. The first session "Advancing Sustainability through Local Leadership, Recognition and Networking" featured an overview of ILG's sustainability program resources to support local efforts along with recognition of Beacon program participant's accomplishments and activities. Download the session PowerPoint to the right to learn more.
A knowledge sharing component followed the presentation providing attendees with an opportunity to learn, share and connect with each other. Small groups were formed around four topics pertaining to local sustainability including:
Land Use, Transportation & SB 375
Energy Efficiency, Renewables & Low-Carbon Fuels
Climate Action Planning Implementation & Financing
Communicating Sustainability & Public Engagement Strategies
The afternoon session "Collaborating to Achieve Active Transportation: Tools and Tips to Encourage Bikeable and Walkable Communities" featured speakers from the City of Dixon and the Solano County Transportation Authority discussing the implementation of active transportation strategies through a successful city, county and school collaboration. ILG staff provided an overview of an upcoming online toolkit designed to inform city, county and school decision-makers about funding, technical and policy options available for those considering adopting active transportation policies in their communities. Download the session PowerPoint to the right to learn more.