Human Resouce Convening
December 2016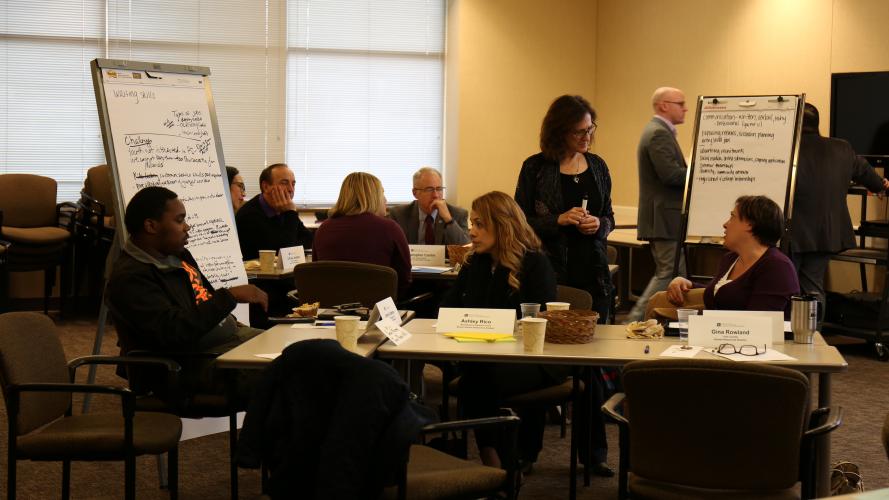 Municipal agency executives and human resource staff were invited to join colleagues in public service to learn about Governments Engaging Youth and opportunities to provide work-based learning experiences to youth Human resource as well as to discuss competencies and employment needs. During the course of the workshop the following objectives were met:
Participants identified workforce demands, needs, challenges and opportunities currently and over the next 5-10 years (job classification and skill set).
Human resources professionals and executives provided feedback on Governments Engaging Youth (GEY) core competencies and 21st century civic and work skills.
Leaders explored current efforts of municipal entities and school districts working together to prepare youth with core competencies and career readiness skills.
Youth advisors and ILG raised awareness around GEY efforts and interest municipal entities and schools to partner to increase youth interest in municipal government careers and civic engagement opportunities and to work together to make sure youth have the skills needed to be civically engaged.
Attached are the presentations and materials from the convening.