Healthy Neighborhood Project Partners

PHLP recognizes that land use, economic development, and redevelopment policies offer a valuable set of tools to promote and enhance healthy communities and supports local governments, private developers, and community groups in their efforts to create patterns of development that improve community health.
A program of the Public Health Institute, the Center for Civic Partnerships provides technical assistance, sponsors educational programs, and develops resource materials that strengthen organizations and communities by facilitating learning, leadership development and networking. The center is host to a variety of programs that support community improvements to enhance resident well-being through positive physical, social and economic environments, including California Healthy Cities and Communities, formed in 1988.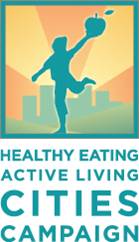 The HEAL Cities Campaign encourages cities to adopt policies to improve their communities' physical activity and retail food environments. The Campaign website is host to a menu of policy options and sample model policies in the areas of land use, access to healthy food, and employee wellness.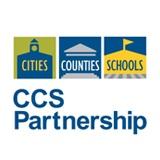 The CCS Partnership is a collaborative effort among the League of California Cities, the California State Association of Counties, and the California School Boards Association.
A great resource to local agencies, the CCS Partnership created Healthy Children, Healthy Communities: An Action Guide for California Communities that includes local strategies to prevent childhood obesity. The Institute for Local Government and the CCS Partnership launched a Safe Routes to School Toolkit for Decision-Markers which is available online. For more information about the CCS Partnership, contact 916-658-8207.

The California Endowment's mission is to expand access to affordable, quality health care for underserved individuals and communities, and to promote fundamental improvements in the health status of all Californians. As a private, statewide health foundation that was created in 1996 resulting from Blue Cross of California's creation of WellPoint Health Networks, the Endowment supports local leader's efforts to create healthy communities that deliver the essentials of a healthy place to live.
Related Links