Guide – Harwood Institute's Standard of Excellence in Civic Engagement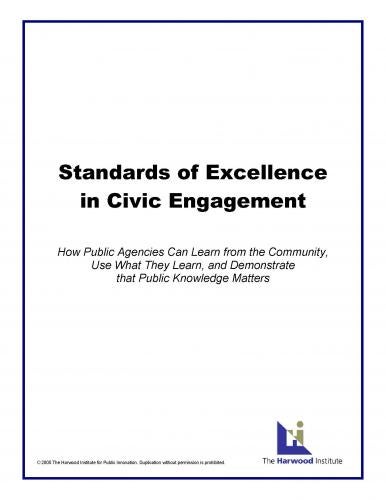 Standards of Excellence in Civic Engagement, authored by the Harwood Institute for Public Innovation, is a useful guide to help city and county departments determine when to undertake civic engagement and whether it has made a difference. The goal is to support clear standards that will make civic engagement more meaningful for both public agencies and the people they serve.
Please see a link to the guide under "Documents & Resources" to the right.