California's Local Agencies Spotlighted in Report on Role of Immigrants in Community Life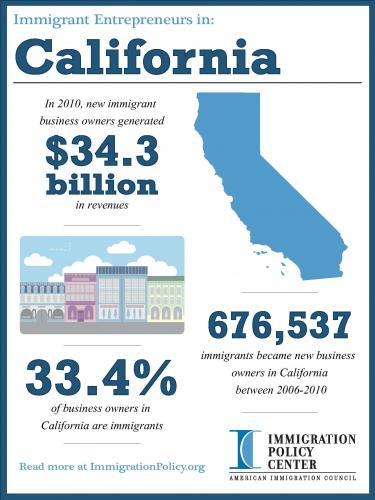 A new publication released today from the Immigration Policy Center, "Immigrant Entrepreneurs, Innovation and Welcoming Initiatives in the Golden State," features "You Me We Oakley" and "Redwood City Together" – the first two welcoming initiatives in California.
This report describes several California cities and counties that are recognizing and supporting immigration through local "welcoming" and integration initiatives. A link to the publication is at right.
Key Facts from the Report:
In 2010 new immigrant business owners generated $34.3 billion in revenues.
Immigrant entrepreneurs not only contribute to large innovative companies, but to small business formation in local communities.
Local government, business, and non-profit leaders recognize the importance of immigrants in their communities and support immigration through local "welcoming" and integration initiatives."