Burbank Includes Childcare Center in Housing Project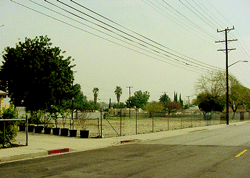 The Community Before
The area that is now home to Cottage Homes was greatly deteriorated. Housing in the neighborhood was substandard.
Families living in dilapidated rental units were common. In order to bring stability to the neighborhood, it was essential to bring in homeownership opportunities and increase the supply of quality and affordable childcare in the city.
The Community Now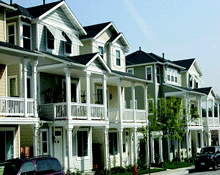 Cottages Homes were completed in July 2003 with the childcare portion of the project completed in March 2004.
The twenty homes known as "The Cottages" were built as a cluster housing project. Small, 1.175 square foot lots are offset by over 11,000 square feet of adjacent common open space areas.
The Childcare Center provides infant through pre-school quality childcare in an 8,600 square foot facility. The Center has a total capacity of 92, of which 20 percent are subsidized for low-income families. To date, the center is at 80 percent occupancy with a waiting list for infant care. The waiting list is a demonstration of the need for quality infant care in the city.
Related Links