Bridging the Divide: Creating Joint Strategies for Effective Public Engagement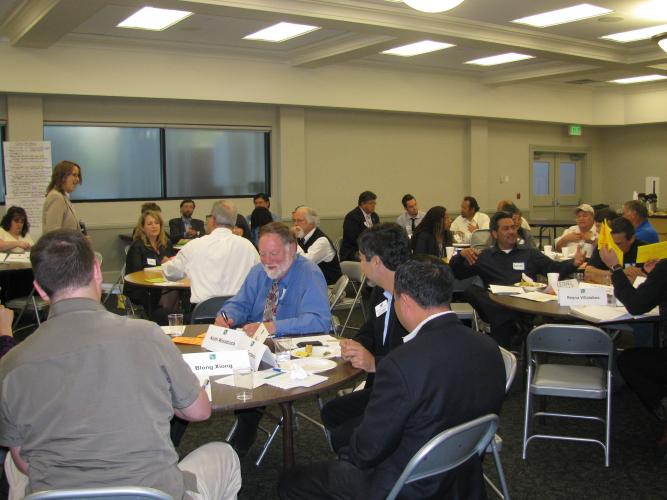 Co-hosted by the Institute for Local Government and the James Irvine Foundation for the South San Joaquin Valley Division of the League of California Cities, over thirty-five of these local stakeholders met at the Clovis Veterans Memorial District to share successes and challenges in creating effective public engagement.
The outcomes of this first and in what may be a series of meetings were:
Enhanced relationships among local elected officials and community based organizations (CBO) in the South San Joaquin Valley region. Better understanding of how local government and CBO's work together to facilitate broader and more effective public engagement in local decision making.
Increased understanding of the strengths and limitations of each sector and how each can contribute to public engagement goals.
Shared public engagement ideas, practices and success stories that can be applied in daily work.
See Discussion Notes for this event for download at right under "Documents & Resources."
To reach the Institute's Public Engagement program, contact Terry Amsler at tamsler@ca-ilg.org or 916.658.8263.