Approaches to Sustaining Public Engagement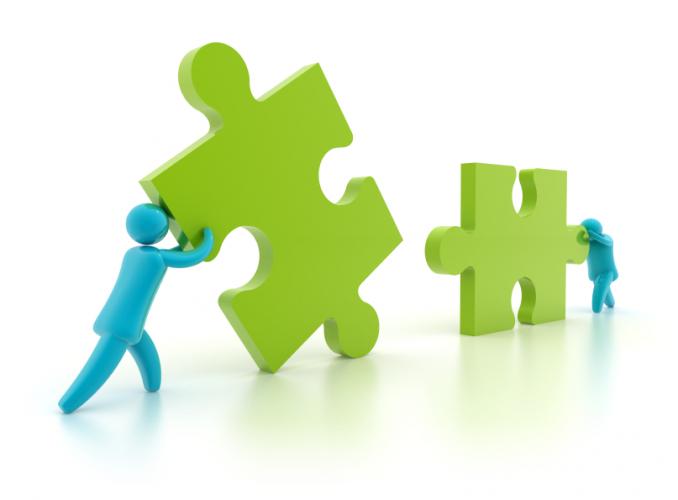 There are many benefits claimed for the effective and inclusive engagement of residents in local planning and decision making. These include residents who are better informed about local issues, as well as decision-makers who benefit from the information and guidance contributed by members of the public. Greater community support for the decisions that are made, and residents with a greater confidence and trust in their local government, are also among the results often described by public engagement proponents.
However, the richer "community-changing" and "governance-changing" outcomes of such involvement require more than the "one-off" approach to engaging the public which is still the norm for public engagement in most communities. These broader outcomes require a sustained or "embedded" effort that engages residents and others in many aspects of local governance, repeatedly and over time.
Matt Leighninger, in his book, The Next Form of Democracy and elsewhere, has written compellingly on this topic. He has suggested two main forms of embeddedness: "temporary initiative" and "permanent structures" and has added a third category suggesting repeating "efforts to involve citizens in particular policymaking" that are "usually initiated by governments."
Elana Fagatto and Archon Fung, in Sustaining Public Engagement: Embedded Deliberation in Local Communities define a community that has embedded deliberation in its practices as one that utilizes methods of more or less formally organized deliberation to consider a range of public issues or problems over a period of several years. They also note that such public deliberation is linked to a range of community-based or governmental organizations in ways that affect the decisions, resources, or policies of those bodies.
An embedded approach requires a city or county to develop a commitment to ongoing public involvement, to provide staff and the public with the skills and strategies required, and on a case-by-case basis to develop the most appropriate strategy to engage participants successfully and authentically. In addition, local governments must establish relationships with community, business, clergy, and other groups as partners in what are, in effect, ongoing efforts toward more collaborative governance.
Sustained engagement can address what some observers (Fung, among others) have called systematic "democratic deficits" because such efforts lead to more responsive, effective, and accountable governance. However, moving to a more sustained approach to engagement is a challenge on many levels. For instance, resources to take on any new activity are in short supply among many local governments at present. If sustained engagement is viewed as an add-on rather than a strategic and effective pathway for good governance, then efforts to embed public engagement are likely to make little permanent headway.
A number of communities in California and elsewhere are making advances in this area.
Menlo Park
Menlo Park's efforts to create a community engagement plan, protocols, and staffing resources is one example of how communities are attempting to build an ongoing capacity for public engagement into local governance. That City's 2010-2011 Community Engagement Plan outlines the City's commitment to community engagement, defines community engagement practice, describes effective strategies to enhance community engagement practices in Menlo Park, and provides a framework for gauging the effectiveness of these efforts.
Ventura
In Ventura, the Civic Engagement Division, led by a Civic Engagement Manager, supports that city's efforts in "transforming Ventura into a community truly committed to civic engagement." This Division works with the various city departments, schools, community groups, businesses, and residents to foster collaborative partnerships that support strong community relationships and a more engaged community. To gather data on results of their effort, questions on the city's annual resident survey ask about the involvement of residents, the perception of the city's responsiveness and accountability to community members, and how well the city listens to residents concerns.
Portland, Oregon
Many public engagement observers are also watching Portland Oregon's Public Involvement Advisory Council (PIAC) that is charged by the City Council to create consistent guidelines and standards for public involvement throughout that city's government.
Half of PIAC's 32 members are city staff (representing 13 city agencies), with the other half composed of community members (including representation from the general public, neighborhood association activists and communities of color and immigrants and refugees, etc).
Key PIAC products include:
Draft principles/benchmarks/results to guide public involvement across city government.
Proposed requirement for city agencies to include a brief statement with any ordinances they propose to city council that summarizes any public involvement used to develop the substance of the ordinance and how it affected the final result (where applicable).
Proposed requirement that each city agency develop a general comprehensive plan to guide its public involvement. The proposal identifies elements that agencies should include in the plan.
While these "embedded" public engagement structures and policies are important advances toward more sustained public engagement, we are wise to think broadly about the range of actions and factors that contribute to these goals. This is especially important as many if not most cities and counties are unlikely to fully commit to the public engagement staffing and/or policy levels suggested by the above examples.
There are a growing number of activities at the local level in California that encourage the repeated use of public engagement practices in local governance.
Working (generally) from less to more institutionalized factors, the following are suggested rather tentatively as potential elements that can encourage a sustaining practice and culture of public involvement in community decision making. Each may have its own role in a specific community as an "engine" to encourage more regular and repeated use of public engagement. These activities include:
General working expectations of the public for their deliberative participation in local public affairs and decision-making.
Actions of local community champions—individuals or groups in the community that regularly call for public engagement by local government agencies.
Actions of local government champions—individuals in local government who regularly call for or initiate public participation efforts by local government agencies.
Established public engagement performance criteria for individual local agency staff.
Established public engagement performance criteria for local government departments.
Generally accepted routines or practices of city or county (or other jurisdiction) department to engage the public based on past practices.
Local government goals and performance indicators that specifically call for a more informed and engaged community.
Local government staff/offices with some stated public engagement responsibilities.
Local government offices/staff who are fully devoted to public engagement-related responsibilities.
Formal local government policies and supporting offices and/or practices that make public engagement a part of the way local government operates.
Established neighborhood/community or joint community/local government mechanisms with ongoing responsibilities for overseeing, organizing or offering input on designated public engagement matters.
Thinking broadly about the habits, routines, practices, champions, goals and performance measures that can encourage repeated public engagement—as well as the formal policies, staffing and offices—may provide more avenues for local governments to pursue an active and more sustaining community involvement agenda. An agenda that is more likely to accomplish the broader goals claimed by public engagement proponents.
Related Links