Addressing Homelessness: Attainable, Collaborative Solutions
2016 League of California Cities Annual Conference Session
Workshop Description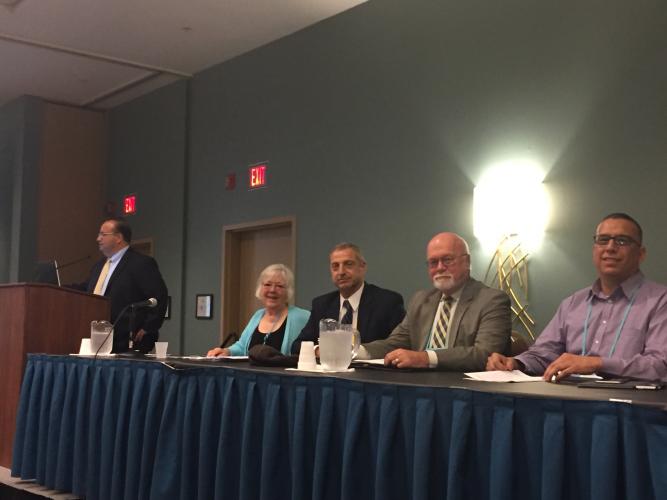 In 2015, California represented a staggering 21 percent of the nation's homeless population. Across the state, local officials and staff are grappling with solutions to address this complex problem. In this session, attendees will hear from city officials and staff on how they are using attainable, collaborative solutions to address homelessness and combat the overwhelming problem. Speakers will share their experiences, best practices and lessons learned in partnering with different agencies to reduce homelessness.
Workshop Objectives
To explore the benefits and opportunities collaborative efforts provide while working toward solutions for homelessness
To learn from California leaders about their community wide efforts – from how they got started to the efforts (steps) they've taken to ensure success
To examine the factors, strategies and best practices that contribute to successful collaborative initiatives
Panelists
Martin Gonzalez, Executive Director, Institute for Local Government
Loella Haskew, Mayor, Walnut Creek
Jim Holgersson, City Manager, Modesto
Rueben Imperial, Community Development and Empowerment Manager, Stanislaus County, Chief Executive's Office
Sal Moretti, Superintendent, Solid Waste Division, City of Bakersfield
Highlights and Themes
Creative partnerships, roles of leaders, collaborative process, innovation and risk, etc.
How to collaborate with different agencies and partners as well as the benefits and challenges in doing so.
Collaboration among county/city and community partners to address public health and safety including homelessness.
Long-term, multi-prong strategies, blended funding, city-county relationships, etc.