Strategies for Schools
Building a Robust Summer Meal Program in Tough Economic Times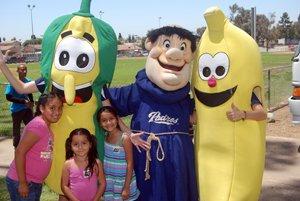 Watch the recorded webinar here.
Looking for new opportunities to support students and develop stronger community partnerships? Summer meal programs offer a great opportunity to keep students healthy so they return to school ready to learn.
Target Audience:
School/school district child nutrition directors, county office of education staff, business services directors, superintendents, and other school district leadership.
This webinar provides:
An overview of the USDA summer feeding programs for schools
Current summer meal program sponsors' perspective on operating a successful summer meal program.
Funding opportunities for summer meal program start-up or expansion.
How to do more with less: Responding to tough economic times and budget cuts through development of strong community partnerships to pool resources and sustain programs.
Opportunities to promote nutrition and physical activity.
Q & A with California Department of Education (CDE) staff and summer meal sponsors.
Speakers:
Rodney Taylor, Nutrition Services Director, Riverside Unified School District
Norma Johnson, Program Specialist, San Diego Unified School District
Pamela Lambert, Nutrition Services Director, Escondido Union High School District
Donna Reedy, California Department of Education Nutrition Services School Nutrition Programs Unit
Patrice Chamberlain (moderator) California Summer Meal Coalition
Related Links