Strategies for Community Organizations
Serve Free Summer Meals to Help Kids in Your Community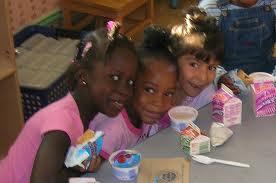 Watch the recorded webinar here.
Looking for ways to support kids this summer and develop stronger community partnerships? This webinar will provide community-based organizations with practical information to start or expand a summer meal program through the USDA's Summer Food Service Program (SFSP).
Target Audience:
Community organizations looking for opportunities to support families and kids. These may include out-of-school time programs, YMCAs and Boys & Girls Clubs, faith-based organizations, parks and recreation departments, city leadership, food banks, local libraries, tribal organizations, health departments, housing authorities and all other agencies with an interest in keeping kids healthy.
This webinar provides:
An overview of the USDA's Summer Food Service Program.
Current summer meal program sponsors' perspective on operating a successful summer meal program.
How to create strong community partnerships to pool resources, get support, connect families with community resources, recruit volunteers, promote nutrition and physical activity, and promote your program.
Q & A with California Department of Education (CDE) staff and summer meal sponsors.
Speakers:
Dennis Arena, California Department of Education Nutrition Services Summer Food Services Unit
Randy Moens, Registered Dietitian/Operations Coordinator, Fresno Economic Opportunities Commission
Darren Tan, Recreation Program Specialist, City of San Jose Park, Recreation & Neighborhood Services
Ecaterina Burton, Advocacy & Education Associate, Alameda County Community Food Bank
Carmela Chase, Program Specialist, City of Oakland Department of Human Services
Patrice Chamberlain, (moderator) Director, California Summer Meal Coalition
Related Links