Monrovia Unified School District: Youth Employment Services "YES" Program
2009 Community Schools Through Partnerships and Collaborations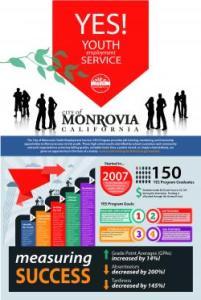 The City of Monrovia, the Monrovia Unified School District and the YMCA joined together to develop the YES (Youth Employment Services) Program. The partnership has expanded to include the Monrovia Chamber of Commerce, the Los Angeles County Regional Occupation Program (ROP) and other local civic organizations. The goal of the program is to improve the academic performance and attendance of at-risk high school students ages 16-17 through providing them with summer employment. High School students who have demonstrated below average grades and attendance are identified by a school counselor or administrator and invited to apply for the program. The ROP program provides life skills and employment skills instruction and the city provides 25-30 eight-week summer internships. The purpose of the program is to instill in the students self-respect and ownership of their lives. The program has demonstrated excellent results with a 50% decrease in absence, significant increases in grade point averages and in credits.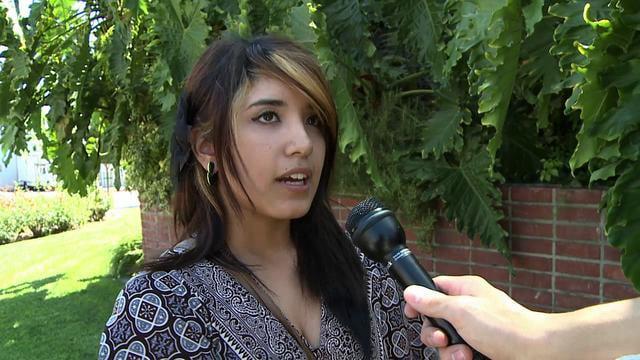 Y.E.S. Program – Summer High School Interns from KGEM-TV on Vimeo.
In selecting the Monrovia Youth Employment Services Program for the 2009 CCS Partnership award, the panel of judges sited the extent of the collaboration, the impressive results, the ease of replication and the quality of the solution to engaging and keeping high risk youth in school.
The Monrovia Youth Employment Services Program also received the Ruth Vreeland Award for Engaging Youth in City Government in the 2013 Helen Putnam Award for Excellence program.
Related Links