Farm to School in Summer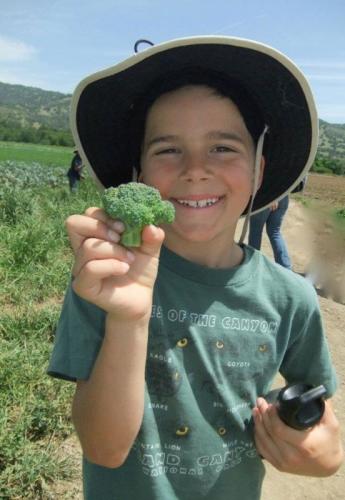 Fresh cherries. Sweet corn. Crisp green beans. Juicy nectarines. California's summertime agricultural bounty makes summer a perfect time for school districts to start or expand a Farm to School element through their summer meal programs. USDA Farm to School Grant Program offers grants to help school districts build a successful Farm to School program.
In addition to opportunities to expose children to fresh, local produce, summer meal programs also provide an opportunity to offer nutrition education and develop relationships with local farmers.
Join California Farm to School's Yelena Zeltser for an introduction to Farm to School and the opportunities to join efforts with summer meals. Watch the webinar here (25:00 minutes).
Ready to see how some school districts are putting Farm to School into action in their summer meal programs? Join Ventura USD's Sandy Curwood to learn what it looks like in practice. Watch the webinar here (13:00 minutes).
Related Links